FEATURED ITEM: E-BOOKS
In the age of digital media, e-books allow the reader to put anything they want on their reader, and no one needs to know what is on that reader. What an amazing gift for personal the exploration of sexuality and spirituality! Mystic Productions Press's new E-books (available in Kindle, Nook or PDF formats) will all be available through our distributor, IPG, once that transition is complete.
When you click on the individual catalogue titles on this page, you will be taken to their order fulfillment site. We partnered with them for a couple of very simple reasons:
1. They are incredibly supportive of Mystic Productions Press and the kinds of titles and subject matter that are offered by MPP.
2. They are professionals, and do an amazing job.
At this time, IPG carries our Shibari books in our diverse e-book offerings, while the PDFs are available by direct purchase from this site for all other books. Other offerings will be available after our transition.
Discover our offerings for E-books by clicking on the icon to the left.
PRINT BOOKS
Though digital media is a fantastic revolution, there is something deeply satisfying about the smell of paper, the way it feels in our hands, the emotional experience felt when you settle into a comfortable chair with a book in hand. You can take a print book off your shelf and hand it to a friend, or leave it out as a form of flirtation.
Thus, it is of deep importance to keep our titles available in print whenever possible.
The full-color Shibari series is available for direct purchase through IPG, and when you click on a book purchase, our site will take you there with ease. All other print books are available at this moment through Lulu.com until the completing of our transition.
Explore our print book collection by clicking on the icon to the right.
SPIRAL BOUND BOOKS
At Mystic Productions Press, we had a crazy idea come to us back in 2008. A fan trimmed the binding off their first-edition copy of Shibari You Can Use, and showed it to us at a conference.
What a great idea!
Spiral bound books are easy to access for flipping pages open when doing ties. Whether you are referencing specific pages, ties or rituals, or have certain disabilities, it lets you lay your book flat for easy access. Go ahead and add some index tabs and lots of notes in the margin, and your spiral bound copies become your own precious tomes (or great for groups to share).
Check out on our spiral bound book choices by clicking on the icon to the right.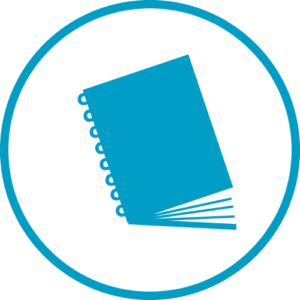 SPECIAL ITEMS
Signed books by the authors are often something you can only get by showing up at a local signing at a store… but at Mystic Productions Press we wanted to bring some of that magic to you of having something straight from the hands of the creator.
Some titles even have books custom-signed just to you available for that perfect gift or as something to have in your personal library.
Our special items also include our limited edition catalogue. It is the place to look for one-of-a-kind items, small print-run art prints, unique gifts, pieces from live artist performances, and collectable objects of literature. Creations by our authors and artists, they are collector items.
Or maybe you want something fun! Keychains, art postcards, stickers… you never know what might appear in our special items collection.
Dive into our treasure trove by clicking on the icon to the right.
AUDIO SELECTIONS
Our line of audio projects for sale is currently under development.
We hope within the year to offer downloads and possibly music CD's (and who knows, possibly even limited edition colored vinyl for collectors) of trance and meditation music, as well as audio books of some of our titles.
While we are "in-progress," please visit some of the free audio projects offered by our artists by clicking on the icon to the right.